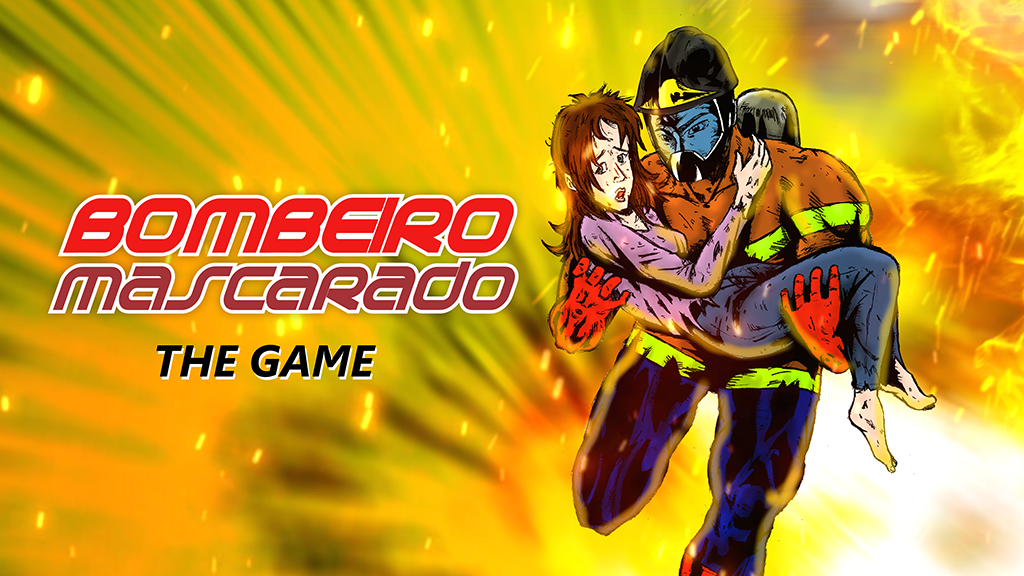 Bombeiro Mascarado - The Game
A downloadable game for Windows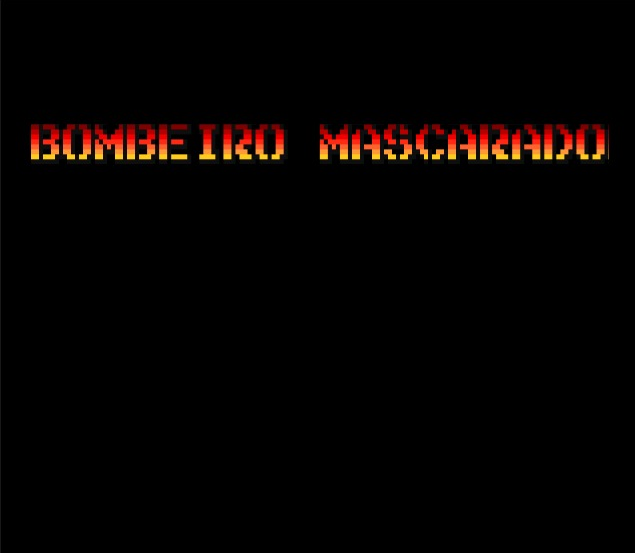 EN-US:
Carlos da Silva, a military firefighter, suffers a serious accident in a rescue operation, which leaves him paraplegic. Undergoing an experiment that restored the movements of the legs and also conceded extraordinary damage, now he uses his powers to help the population and is now called ... BOMBEIRO MASCARADO!

Bombeiro Mascarado is a Brazilian superhero who started in the comics and already has 3 editions and a dozen different stories, recently starting with his animated series and now the first game depicting the city of Rio de Janeiro suffering an attack from one of your great villains.
Take on this adventure in retro style inspired by games like Megaman facing a challenging stage against a powerful villain and do the job that a great firefighter must do.
You can buy the comics here: Brazilian Comic Book
PT-BR:
Carlos da Silva, um bombeiro militar, sofre um grave acidente em uma operação de resgate, o que deixa paraplégico. Submetido a um experimento que restaurou os movimentos das pernas e também concedeu os danos extraordinários, agora ele usa seus poderes para ajudar a população e passa a ser chamado de ... BOMBEIRO MASCARADO!

Bombeiro Mascarado é um super-herói brasileiro que começou nos quadrinhos e que já conta com 3 edições e uma dúzia de histórias diferentes, começando recentemente com sua série animada e agora o primeiro jogo retratando a cidade do Rio de Janeiro sofrendo um ataque de um de seus grandes vilões.

Encare essa aventura no estilo retrô inspirado em jogos como Megaman enfrentando um estágio desafiador contra um poderoso vilão e faça o trabalho que um grande bombeiro deve fazer.
Você pode ter acesso aos quadrinhos do herói clicando aqui!
Keyboard Controls ( Preset 1 ):
Arrow Keys = Move
Z = Jump
X = Shoot
C = Slide
Space = Pause
Keyboard Controls ( Preset 2 ):
WSAD = Move
H = Jump
J = Shoot
G = Slide
Enter = Pause
Controles do Teclado ( Padrão 1 ):
Setas direcionais = Mover o personagem
Z = Pular
X = Atirar
C = Deslizar
Espaço = Pausar
Controles do Teclado ( Padrão 2 ):
WSAD = Mover o personagem
H = Pular
J = Atirar
G = Deslizar
Espaço = Pausar